Announcing the new PBD Young Playwrights One-Minute Playwriting Contest
Following the success of our Young Playwrights Ten-Minute Playwriting Contest for high school students, PBD launches a new contest for middle school students. Everyone has a story to tell!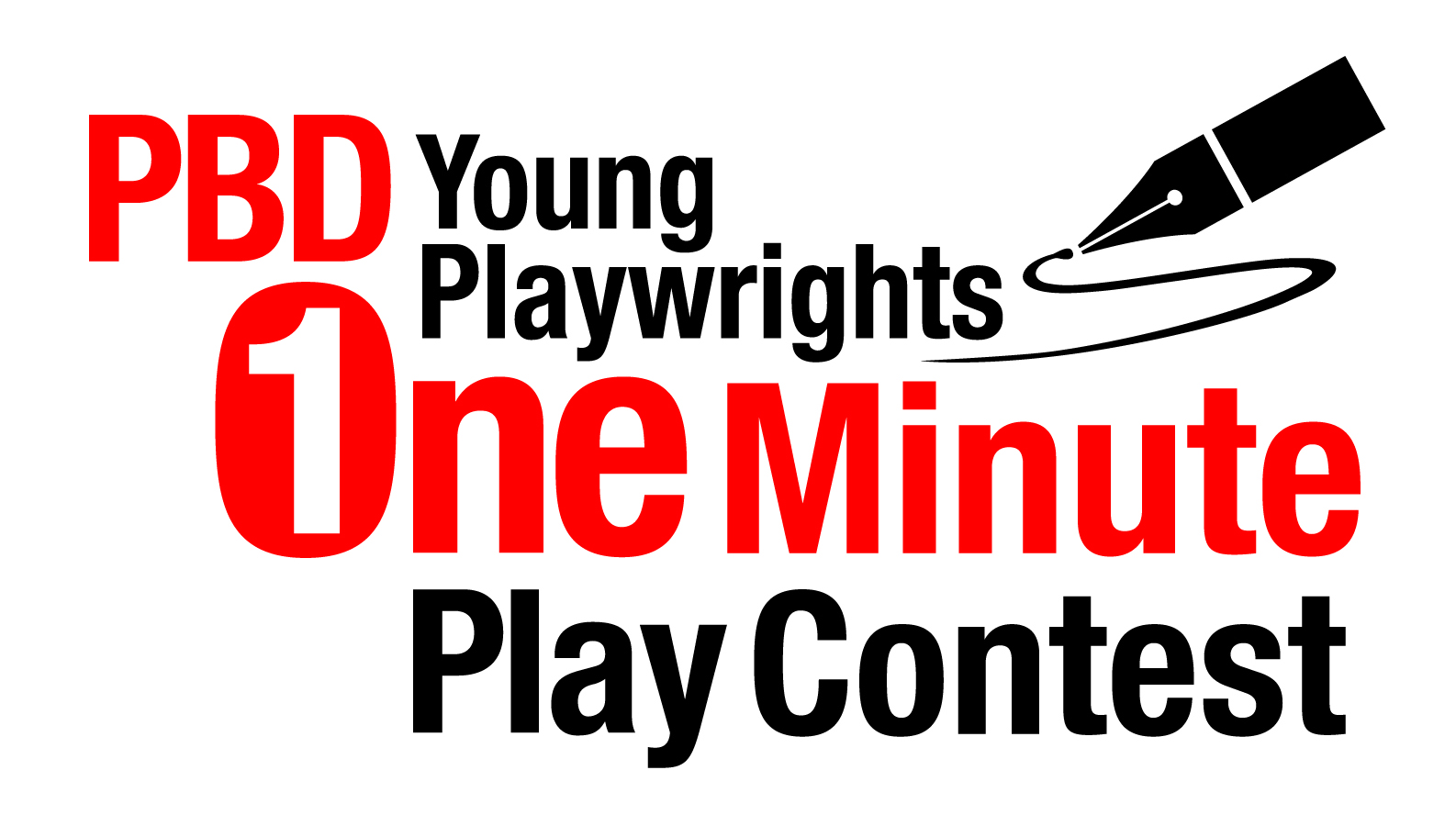 Writing a one-minute play offers a unique challenge to young theatre practitioners: how do we create a world in which characters tell a complete story in just 60 seconds? Open a world of self-expression and narrative storytelling by creating a one-minute play. The mission of PBD's Young Playwrights One-Minute Play Contest is to motivate young people to learn about themselves, their individuality and creativity, and inspires creativity by giving students a voice in creating their own unique story. Each play submitted to the Young Playwrights One-Minute Play Contest will be read and adjudicated by professional theatre practitioners using a carefully constructed rubric. Students progressing to the finals will be given constructive suggestions for strengthening and revising their plays, and up to 20 students will have their plays professionally developed and performed live onstage at PBD. We can't wait to read your students' plays!
Contest

Details:
The contest is open to all Palm Beach County students in grades 6 – 8
Submission deadline will be Monday, February 27, 2023 at 5:00pm. Submission details below
All plays must be submitted by an educator or school administrator
Up to 40 finalists will be selected
Each finalist will be given one week to revise and resubmit their plays
Up to 20 winners will be chosen by a panel of professional playwrights and theatre practitioners using a carefully constructed rubric.
Winning plays will be assigned a professional director, and revisions continue throughout the rehearsal process
The plays will be performed live onstage at PBD on Sunday, April 30, 2023.
Each winner receives a $100 cash prize and a beautiful anthology that includes their play
---
Lesson Plans
PBD provides detailed lesson plans with supporting documents with benchmarks that were piloted in district middle schools in 2022. However, educators are not required to use PBD's lesson plans, and are encouraged to use, adapt or modify any plans that work best for their students.
Submission Information
Please note that all plays must be submitted by a teacher or school administrator. We do not accept submissions from individual students.
Submission deadline is Monday, February 27, 2023 by 5:00pm
All plays must be one-minute plays. We do not accept longer plays
Plays must be submitted as Word or PDF documents
Educators submitting multiple plays should organize plays in a folder and submit by email, Google Drive, or Dropbox to

This email address is being protected from spambots. You need JavaScript enabled to view it.

Please be sure all plays have a separate title page with the following: Title of Play, Author, School, Teacher name, Teacher's email address and school phone number
All entries will receive a confirmation after submission. If you do not receive a confirmation, please contact us at 561/514-4042, ext. 123