Contemporary Voices
GOING VIRTUAL ON ZOOM
Tickets are FREE, but reservations are REQUIRED
CONTEMPORARY VOICES: In October, please join us on Monday evenings for a series of weekly play readings by Pulitzer Prize-winning playwright Lynn Nottage. Each reading will be followed by a Wednesday evening talkback. Sponsored by Marilyn Meyerhoff and Sam Feldman.


TICKETS ARE AVAILABLE FOR RESERVATION THE TUESDAY BEFORE EACH READING
HAVE YOU SEEN A READING?
GIVE US YOUR FEEDBACK
In The Wings InterACTive
SEE WHAT ELSE HAS GONE DIGITAL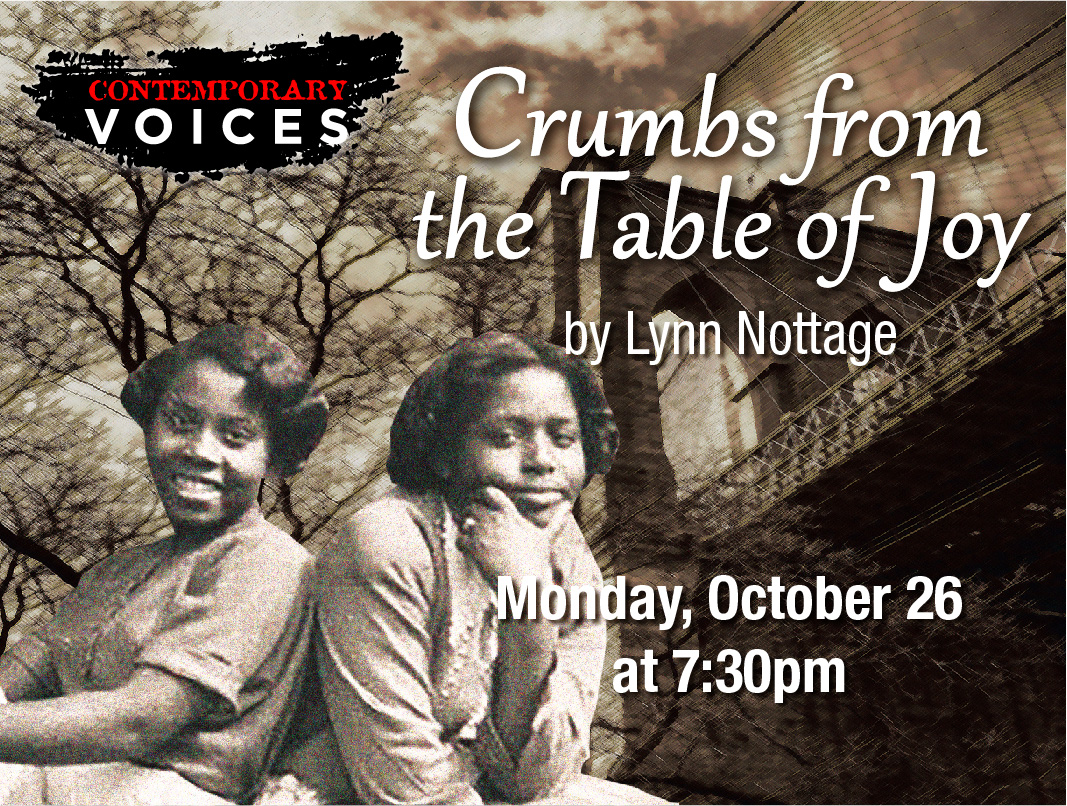 Contemporary Voices: Crumbs From the Table of Joy by Lynn Nottage
Following the death of his wife, a disconsolate Godfrey Crump moves with his daughters, Ernestine and Ermina, from Pensacola, FL to Brooklyn in 1950, after coming under the spell of a radio evangelist. Seventeen-year-old Ernestine is our guide through this warm memory play, a coming-of-age tale in which the sisters confront a cultural and racial divide and are challenged with new ideas including communism and interracial romance, as they seek to break free from their father's restrictive rules.
Cast
Tickets
---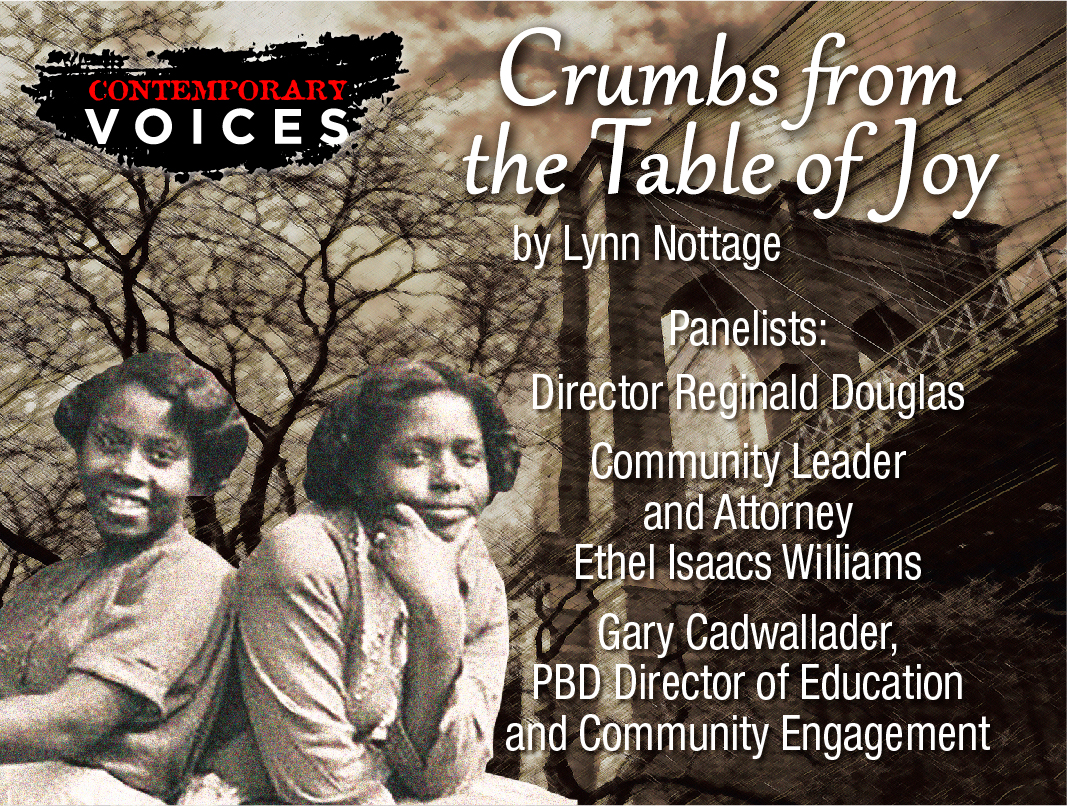 Discussion: Crumbs From the Table of Joy by Lynn Nottage
A discussion of the third play in our Contemporary Voices series, Crumbs From the Table of Joy. Panel: Director Reginald L. Douglas, Community Leader and Attorney Ethel Isaacs Williams and PBD Director of Education and Community Engagement Gary Cadwallader
Tickets
---