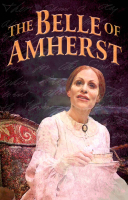 Back by Popular Demand!
Based on the life of Emily Dickinson, this one-woman show tells the story of the independent, enigmatic, reclusive, witty poet through her letters, verse, and the playwright's rich imagination, interweaving the voices of friends, family, and acquaintances to create a vivid portrait of the artist.
This stunning production was ranked as one of "the Best of 2021" by The Wall Street Journal.
Click Here for Video Preview