Groups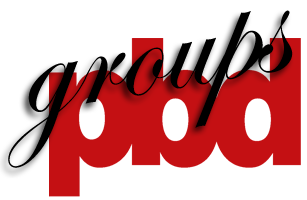 Palm Beach Dramaworks makes it easy for groups to have a complete Theatre To Think About Experience!

- Get a DISCOUNT on tickets to our quality productions, while receiving personalized customer service.
- SAVE on transportation by mentioning PBD when booking with Academy Charter Bus.
- Eat at one of our partner restaurants to receive special DEALS.

Introducing new prices for groups of 10 or more
SAVE OVER 20%!
Regular priced ticket: $77




Contact Minna Tervola at Academy Buses

GROUP RATES
EVENINGS/MATINEES
(excludes Sunday matinees)
10-19 $60
20-29 $55
30+ &nbsp&nbsp&nbsp$50

SHOW TIMES
Matinees: Wednesday, Saturday at 2pm
Evenings: Wednesday, Thursday, Sunday at 7:30pm; Friday and Saturday at 8pm

CONTACT
Theda Reale
561-514-4042 x107
[email protected]
---

EARLY BIRD RATES (deposit due by April 15, 2019)
EVENINGS/MATINEES
(excludes Sunday matinees)
10-19 $52
20-29 $47
30+ &nbsp&nbsp&nbsp$42

---

ABOUT THE SHOWS
A STREETCAR NAMED DESIRE
by Tennessee Williams
October 11 - November 3, 2019
This Pulitzer Prize-winning play features two of the most memorable characters ever created for the stage: the fragile, fading Southern belle Blanche DuBois and her working class, brutish, testosterone-driven brother-in-law, Stanley Kowalski. When Blanche arrives in New Orleans to stay with her sister, Stella, in the cramped quarters of the dingy Kowalski apartment, the tension between Blanche and Stanley is instantaneous and leads to growing hostility that culminates in a shattering confrontation.

ORDINARY AMERICANS (World Premiere)
by Joseph McDonough
December 6 - December 29, 2019
In the early 1950s, Gertrude Berg and Philip Loeb, the pioneering stars of television's groundbreaking sitcom, The Goldbergs, heroically struggle to save their show, their careers, and their friendship in the face of McCarthyism, anti-Semitism, and the political climate of the country. Based on actual events, Ordinary Americans reveals the double-edged sword between speaking out and staying silent.

SKYLIGHT
by David Hare
February 7- March 1, 2020
Tom Sergeant, a wealthy, middle-aged businessman, and the much younger Kyra Hollis, his former employee, had a long, ardent love affair until his wife discovered their relationship. Kyra walked out, and a year after his wife's death, Tom pays a visit to his ex, who now teaches underprivileged children and chooses to live in poverty. Can incompatible values and opposing worldviews be bridged if the passion remains? Winner of the 1996 Olivier Award for Best New Play.

THE LIGHT IN THE PIAZZA
Music and Lyrics by Adam Guettel, Book by Craig Lucas
April 3 - April 26, 2020
In this lyrical, shimmering musical, winner of six Tony awards, Margaret Johnson takes a trip to Italy in the summer of 1953 with her daughter, Clara, a beautiful young woman with the mind of a 10-year-old. Clara falls in love with Fabrizio, a handsome Florentine who wants to marry her. The protective Margaret, trying to come to terms with her own unhappy marriage, must decide whether to allow her determined, challenged daughter to follow her heart.

LOBBY HERO
by Kenneth Lonergan
May 22 - June 7, 2020
Four New Yorkers involved in a murder investigation – a slacker security guard in a Manhattan apartment building, his by-the-book boss, a rookie cop and her macho partner – face moral and ethical dilemmas in this comic drama by the Academy Award-winning screenwriter of Manchester by the Sea. The play explores issues of racism and sexism, and whether it's ever honorable to do the wrong thing for the right reason.
---