Education and Community Engagement
We're committed to providing strong, vibrant education opportunities for students in order to nurture creativity, inspire artistic potential, build confidence, and encourage self-expression. We have extended our reach to enrich the lives of individuals of all ages and strengthen our community under the guidance of Gary Cadwallader, our director of education and community engagement.

---
Future programs will include: Classes, workshops, acting and other skills-based learning sessions.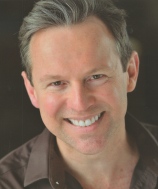 Director of Education and Community Engagement
Gary Cadwallader is an educator, actor, and director. He was previously the director of education at Orlando Repertory Theatre and at Seaside Music Theatre in Daytona Beach. Gary is president of the Florida Theatre Conference.
For information about supporting the education initiative, contact Gary Cadwallader at 561.514.4042 ext. 123 or [email protected]