Dramawise

Sponsored by Sandra and Bernie Meyer
Explore the excitement of PBD's productions in this engaging series for adults. Each multifaceted course investigates the play's big ideas, and examines the characters, themes, social relevance, and viewpoints expressed by the playwright.
Dramawise includes two "acts" with an intermission, and participants may choose to attend all or a portion of the program.

Contact the Box Office for Tickets: 561-514-4042 x2
CLICK HERE TO VIEW THE SCHEDULE
CLICK HERE FOR PRICING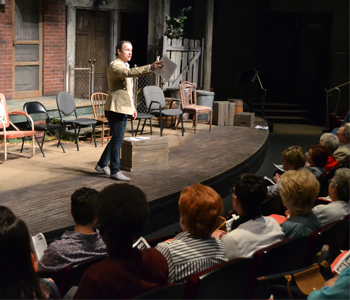 Act 1
Begin the day with an in-depth, revealing discussion of the play and playwright led by PBD's director of education, Gary Cadwallader. Participants in Act 1 will receive a comprehensive study guide and a copy of the script prior to class.
10:00am-11:30am
---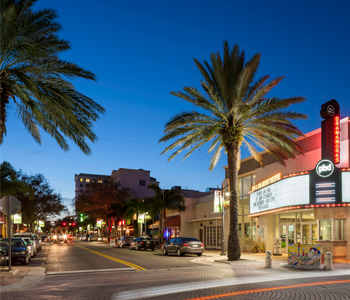 Intermission
Lunch at a downtown West Palm Beach restaurant.
11:45am-12:45pm
---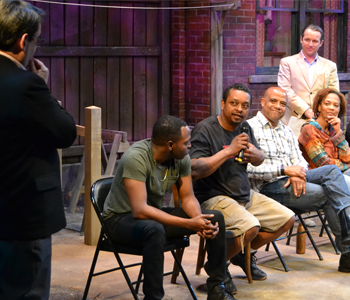 Act 2
Attend an informative discussion with our production team as they reveal how a production is created. Gain insight into the creative process and contribute to the conversation.
1:00pm-2:00pm
Guild Member Prices
Act 1, Intermission and Act 2
$50
Intermission and Act 2
$40
Act 1
$20
Act 2
$15
Non-Guild Member Prices
Act 1, Intermission and Act 2
$75
Intermission and Act 2
$50
Act 1
$35
Act 2
$25